MIA Holdings was established in 2005 to actively manage and grow a diversified portfolio of private equity investments. MIA Holdings manages its portfolio with the objective of enhancing the performance and returns of its assets. Furthermore, it actively seeks to invest in commercially sound and sustainable opportunities locally, regionally and internationally.

The Company is currently engaged in hospitality, contracting, industrial, trading, IT and professional service activities. MIA Holding has managed to establish it's foot print across the MENA region and Asia. Moving forward, ventures in new markets are under development as well.
Management Structure
---
Our divisions are organized to support the mutual needs of our business units and those of our stake holders. Our management structure is based on internationally recognized models whilst allowing for cultural adaptability and regional flexibility.

The group is led by our Chief Executive Officer. Each of the business units within MIA Holdings sits within one of five divisions: Hospitality, Contracting, Services, Trading and Investments. Each division is led by a Director or General Manager who reports to the CEO.

Each business unit has its own team, structured to the individual needs and scale of that business. These teams are responsible for delivering the business proposition in keeping with the strategy and business objectives set by the management.

Centralized functional teams for HR, Finance, Legal, Audit, Marketing and IT provide specialist support and consistency of reporting in key areas. Whilst structures vary by region, a focus on common policies, metrics and reporting systems provide an enterprise-wide perspective of performance.

We recognize that our human capital is a major asset and play a key role in the success of our business. We are proud of the breadth of expertise that exists within MIA Holding. We work hard to attract, develop and retain talent. MIA Holdings' employees are a focused and dedicated team of people with wide experience of operating at the highest industry standards.
Vision & Mission
---
The world is consistently changing all around us. To continue to thrive as a business, we must look ahead, understand the trends and dynamics that will shape our business in the future and move swiftly to prepare for what's to come.

Our Mission
Our Roadmap starts with our mission, which is enduring. It declares our purpose as a company and serves as the standard against which we weigh our actions and decisions.
• To create value and make a difference.
• To be the partner of choice.
• To become a platform for nurturing talent.
• To fulfill our responsibilities as a good corporate citizen.


Our Vision
Our vision serves as the framework for our Roadmap and guides every aspect of our business by describing what we need to accomplish in order to continue achieving sustainable, quality growth.
• People: Be an amazing place to work where people are inspired to realize their full potential.
• Portfolio: Invest in lucrative business opportunities globally.
• Partners: Develop a winning network of customers, suppliers and partners.
• Planet: Be a responsible citizen that makes a difference by helping communities.
• Profit: Maximize return to shareowners while being mindful of our responsibilities.

Message From CEO
---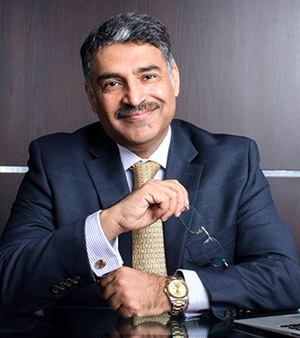 We are responsible for driving our business forward to the benefit of all our stakeholders. This will only be accomplished by our continued focus on quality, reliability, value and customer service.
While our constant desire to improve will change some of the things we do as a company, we will always continue to exercise ethical business practices, maintain a respect for the individual and run our business in ways that earn us the trust of those whom we encounter.
Based on our solid business portfolio, MIA Holding has delivered robust and healthy growth. We keep a close watch on changing market trends to identify new growth engines. Furthermore, we are committed to achieving management, creative and technology excellence, which will give us a strong competitive edge in the market and help us take our next great leap forward.
We have a number of promising new projects in our research and development pipeline which will help us to grow and expand our global foot print.
Our people have never hesitated from hard work or difficult tasks. We continue to believe that our offerings and the value they add to our customers remain the fundamental elements of our continued success.
Imran Agha, CEO